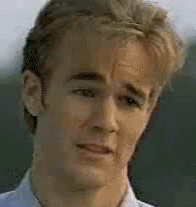 Today this site was brought to my attention and James Van Der Beek, I salute you. I had no idea you had such a sense of humour.
If you ever spend a significant amount of time on the internet you will know how legendary the crying gif is.
http://www.jamesvandermemes.com/
and
http://www.funnyordie.com/videos/2fbe5df820/vandermemes?rel=player
Enjoy.